We are living in a good time as there are plenty of loan lenders who would offer immediate fund aid if anyone needs it! The main reason why personal loans rose to fame is its processing time compared to other loan products. This makes it ideal for most individuals who are stuck in a financial constraint and comes as an immediate financial aid.
The Pace of Approval!
But financial scenario like paying medical bills would give less time to wait for the traditional personal loans to get approved. Hence some loan lenders offer an instant loan which takes even less time to get approved compared to personal loan product.
Although the pace of instant loan approval depends from one loan lender to another, in usual cases, it takes 1-2hrs for your loan application to process and 2-3 working days for a loan lender to disburse the loan amount in your bank account. Do mind that, invalid or improper documentation might cause a delay in the process!
Ease in Use!
Most of the loan lender wished to keep their applying process simple so it will be easy for anyone to get instant loan. Those lenders who provide instant loan let you follow the application process through a smartphone app or via the official website.
The interface of each platform is easy to comprehend! Most of such mobile apps also have a dedicated EMI calculator feature, where you can try different interest rates to choose a comfortable EMI value. The tenure options on such instant loans are even shorter so there is a chance that it could cause a loan burden on you. And such EMI calculator helps you chose the ideal EMI quote which would be ideal for you.
Documentation!
Being a fast-paced version of personal loans, instant loan is also an unsecured loan hence the list of documents needed for the process is similar! Although twist in the story is you have to upload the documents via a smartphone app rather than vising the loan lender and physically submitting little wad of papers.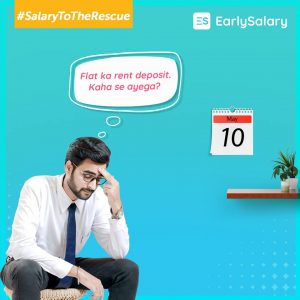 All you need to do is get a digitally scanned copy of each document asked and store it in a folder so it will be ready for the upload. You can refer to the instruction suggested by the loan lenders as in which document format your documents should be in, but most lender ask for PDF format. If you have any confusion in following any aspect of the process, you can all the customer helpline or contact their online community.
Instant Yet Secure!
One might think it is a task to download the app and follow the process just to get the instant loan! But it makes sense to use the app as any techie would agree that apps are more secure in terms of information protection. It is quite unsafe to commit a financial transaction over the internet browser as the case of hacking and minor third party intrusion is more common.
Such incidences still happen even of a person use firewall, using incognito mode or other protection software. The API coding of smartphone apps, whether Apple or Google, is stronger and security patches are updated to make sure no third party would get any level of access to the transaction of information from any point.