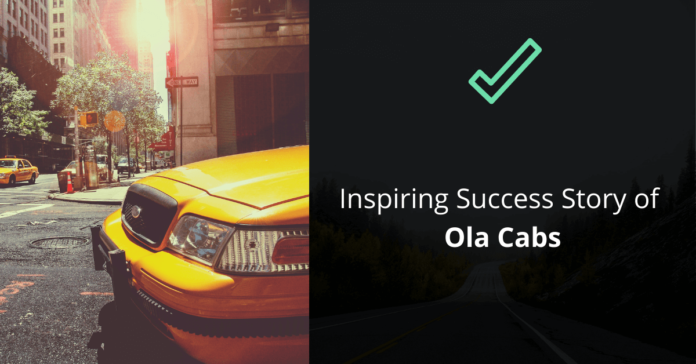 OLA Cabs Today, if we want to go anywhere from one place to another, then the name of OLA comes to our mind first. Today, we will know in detail about OLA Company and its founders in this article.
Who is the founder of Ola Cabs?
Ola is a startup company of India founded by Bhavish Agarwal on 3rd of December 2010 in Bangalore. This company offers a wide range of services such as Rent Vehicle, Food Delivery Services, and OLA Money.
OLA Cabs General Information

Ola Customer Care Number
080-67350900
Ola Office Number
080-46655300
Ola Office Address
ANI Technologies Private Limited Regent Insignia, #414, 3rd Floor, 4th Block, 17th Main, 100 Feet Road Koramangala, Bengaluru, 560034
Ola Website
ola.com
" Read More "
OLA Cabs companies today are located in Australia, New Zealand, UK, and other 169 countries apart from India. Talking about OLA company, according to the 2018 report, 2,222 crore revenue was from this company and about 6000 employees worked in it.
How did OLA Cabs become a billion-dollar company?
If we talk about the founder of this company Bhavish Agarwal, he was born on 28 August 1935 in Ludhiana Punjab. He completes studies at the Indian Institute of Technology Bombay. He started his career with Microsoft company and after working for 2 years Bhavish Agarwal started OLA Startup with Ankit Bhati.
Due to its user-friendly application, you can book it from anywhere through the application.
Ola Cabs is also towards success today due to giving his service at an affordable price rate.
Due to giving well to Customer Service, OLA Cabs is very much in the world of startups today.
OLA's transportation service, Ola Cabs offers many types of services like-
OLA Share
OLA Micro
OLA mini
OLA prime
OLA Auto
OLA Rentals
OLA Lux
OLA bike
Apart from OLA transportation, you can also use OLA Food-Delivery and OLA Money with which you can transact money.
If you want to read more similar articles or are interested in business, technology, and many other interesting topics. Then you should follow our website Headline Insider. Because we keep publishing new things here every day so that your knowledge increases with changing times