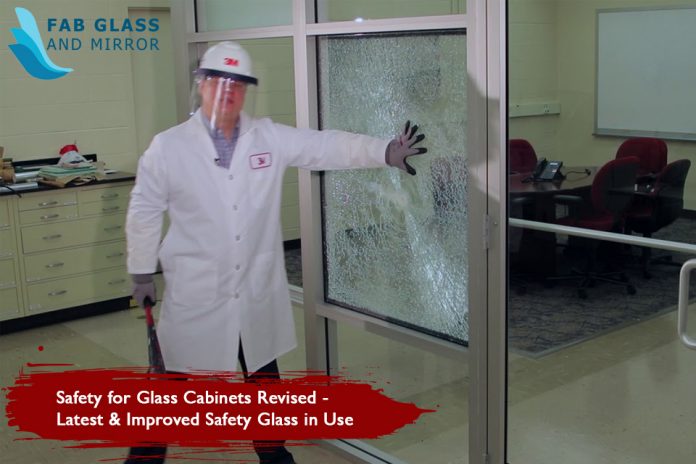 The major reason why glass cabinets are so popular is because of the protection they offer to whatever is stored in it and the fact they can cause less injury when broken, especially if you use laminated and tempered glass for the cabinet.
State Laws Regarding the Safety of Glass
Every state has its laws about what type of glass should be used for selected places in the home like doors, windows, shelves, and wardrobe. The general rule of thumb is to have a particular set of glass for the high-temperature area in the room for safety purposes. A kitchen with a cabinet, for example, would need the type of protection tempered and laminated glass provide because of their tolerance for very high temperature, but that is not all.
The safety of glass shelves is essential because of the leading role they play in respectably organizing our home. Some glass shelves have been embedded in glass side tables, mirrors, wardrobes and much more just to form a unique kind of design. Without drawing out a safety plan for glass in any home, accidents are going to occur, especially when you have kids.
Why is the Safety of Glass Important for a Cabinet
People have built cabinets with wood, glass and many other materials that have left them exposed to a lot of hazards in the room. They have been placed in compromising positions that have left them at risk. Some of the materials used in producing glass have not been very friendly to the home, especially during accidents.
For example, using annealed glass for your shelves might cause more harm than good when an accident happens. For that reason, the safety of the glass and the type of glass people should use in the home is very important. Safety for Glass cabinets has a lot to do with the environment the glasses are left to occupy. Dusty, cold, heated, or air-conditioned environment all contribute to the overall safety of the glass shelf.
What can affect the Safety of Glass?
Under severe temperatures, an ill manufactured glass that wasn't adequately trimmed at the factory could end up ruining the hard work done to preserve the structure and balance of the glass on the shelf. They can crack at any point in time after continuous exposure to severe weather conditions. Frames that were not tightly fitted to the glass can be at risk of danger from the continuous movement in and around the shelf. By the end of the day, the edges of the glass in the frames will crack.
Thermal-induced stress is also one of the reasons glass safety can be at risk from forces within and outside of its environment. Especially in a situation where there it has been happening for a long time. Heat or cold pressures from within or outside of the glass, break them. The more reason there have been increased calls for the latest glass equipment for glass shelf. Laminated and tempered glass which is used ordinarily for car windshield, skyscrapers are now used for cabinets to offer more resistance.
Latest and Improve Safety Glass in Use
Because of the frequent use of glass shelves,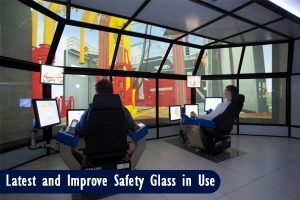 it became necessary to find the right type of glass that would be able to take the rigorous nature of the task and provide an injury free environment.
Tempered Glass
Tempered glass is known to be the best glass anyone can use in their home because of their strong resistance to extreme temperatures. During accidents, they shatter into bits and pieces without causing any injury.
Laminated Glass
Laminated glass is another type of glass that has been in use in any room. Laminated glass does not break off like annealed glass because it is a combination of two or more glasses combined. When accidents happen, they do not fall off.
Provisions for the Safety of Glass
Extreme safety concerns might force an area to improve its laws regarding glass for glass tables, wardrobes, kitchen cabinet and many more. Building codes and international codes are where member countries draw their safe glazing codes from. Environments that are most likely to cause severe harm to the glass in the bathroom mirror cabinets should be avoided at all cost. Regular cleaning should be held daily or at intervals to ensure that the glass is adequately taken care of.
In the event of breaking glass, proper care predisposes removing every last piece in the room to avoid injury.