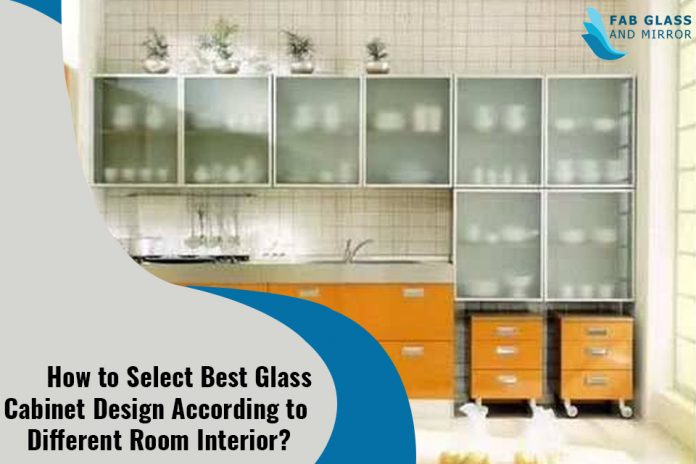 Glass cabinets are always a great addition to your kitchen, living room or bathroom. If you need adding glass cabinets in any space within your home, you should know what to look for. There are various characteristics that you ought to look for if you are going to get a design that will transform your home to look flashy and elegant. When selecting the glass display cabinets to be installed in your home, you should check for things such as their size, shape, glass type used and the purpose of the cabinet. If you are to use the cabinet for storage of items 9in your kitchen, you should ensure that you buy one with sufficient space. The sufficiency of storage space makes your living room or kitchen to look organized.
A common mistake by many homeowners is to overlook the size of the cabinet. Sometimes, they end up buying smaller cabinets that are not enough for storage. Therefore, they are then forced to buy larger cabinets later when they need more room for storage. As a homeowner who needs to create an interior design that looks beautiful and attractive, the following are the best approaches you should use to select the best glass cabinet design according to different room interior.
Check on Right Size:
The size of the cabinet that you want to buy for your kitchen or other space will be determined by the available space. When you have a small kitchen but still want to upgrade it to a flashy look, you should ensure you buy a smaller glass cabinet. When they are installed on the walls of your kitchen, it will change the outlook to a more attractive space. Ensure that the space that you have marked for the installation of the glass cabinet in the kitchen will allow it to serve its purpose. When you have one that has pivoted doors, you ought to ensure that you have sufficient space for it to fit comfortably.
The Types of Doors:
Glass cabinets come in different designs and have different types of doors. The sliding and pivoted types of doors are the most common. Some are left open when they are used for storing items that are used frequently. For instance glasses in a kitchen may be stored in an open glass cabinet for the convenience of accessing them when they are needed. Before buying the best glass cabinets, ensure that you understand how much space you have. Space will help you determine whether you need a cabinet with pivoted or sliding doors. The sliding doors are most suitable for small apartments since there might be no room for other types of door to open conveniently. Consequently, the pivoted types of doors are for spacious rooms in a home. When you have a spacious kitchen, the pivoted doors would be a great addition for your cabinets.
The Shape and Design of the Glass Cabinet:
Glass cabinets can be customized to meet personal requirements of a homeowner.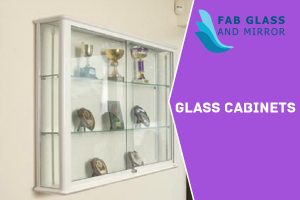 When you need a glass cabinet to be tailored to your specifications, you need to consider the shape first. When you have limited space in your home, having any shape of glass cabinet might be challenging. You need to select a specific shape of the cabinet so that it can fit in the space that you have marked for its installation. For instance, if you have other cabinets in your kitchen and you need to add another. It will require you to select one that is shaped in a manner that will fit precisely in the available space.
Ample Space to install them:
Using cabinets for home décor can be challenging if you are adding them for the first time. Most modern cabinets for a home may be installed in the kitchen or bathroom. When you are introducing a new design, ensure that when it is installed other accessories will not cause any congestion or make the room look clumsy. You will need to select a cabinet that best suits the environment if you need to make it look better. If you are aiming at upgrading the bathroom to look classy, then you might need to ensure that the glass display cabinet does not interfere with the beauty of other accessories used to decorate the space.
Purpose of the Cabinet:
Cabinets are used for different purposes in both homes and offices. When you are buying a mew glass display cabinet, you ought to know its purpose. It will help you buy the best design that will be of great convenience in your home. If you are buying a cabinet to be used for storing glasses, you might need to buy a flashy design that will complement your kitchen's interior décor. Also, if you need a cabinet for the home bar, you will be needed to buy one that will allow you to store your refreshments comfortably.