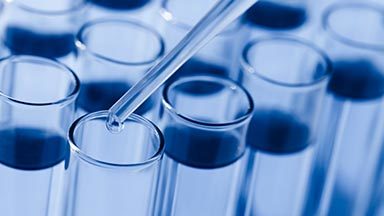 With every successive year, technology brings an impressive breakthrough in the field of assisted reproduction that strengthens many childless couples' collective hope at pregnancy. Although the clinical research and trials are a slow process, new developments in 2020 are likely to bring some major advances in the field of ART and IVF.
Talking about the medical progress this year, Dr Goral Gandhi, Founder, Scientific Director and  senior embryologist at Indo Nippon IVF Clinic, Mumbai, who has been working in the direction of ART development, says that due to the increasing population impact of ART and developments in research, the introduction both of novel diagnostics, and therapies into routine ART clinical practice would focus on the following:
More Sophisticated Embryo Screening
Genetic screening of embryos has become less of an elective side process but more in the mainframe for patients undergoing IVF. Comprehensive chromosomal screening is considered not only as a crucial part for pre-implantation genetic diagnosis, but also a way to increase IVF success chances.
Embryo screening has advanced in essential components such as creating an embryo, taking a biopsy of the embryo, and completing a precise genetic analysis of the biopsy through minimally invasive practices.
Another important component of embryo monitoring is allowing continuous, non-invasive embryo observation without the need to remove the embryo from optimal culturing conditions. Dr Goral Gandhi, who works on maintaining quality protocols inside the IVF laboratory, stresses on how effective embryo monitoring will be on embryo development dynamics. "The extra information on the cleavage pattern, morphologic changes, could help fertility specialists identify embryos with a higher implantation potential, which will be crucial to the pregnancy outcome."
Fertility Restoration: Stimulating Ovulation With Fertility Drugs
Advancements in fertility drugs that regulate or stimulate ovulation will be in the mainframe of medical reproductive sciences. Fertility drugs prove effective for women who are infertile due to ovulation disorders. They generally work like the natural hormones — follicle-stimulating hormone (FSH) and luteinizing hormone (LH). Therefore, the forthcoming year will bring more effective fertility medicines with lesser complications and risks involved.
Genetic Counselling
"Genetic counselling — the process of helping people understanding genetic testing and make the information meaningful for their health and their families, has become increasingly important to the process of IVF," says Lauren Ryan, Head of Clinical Services, Color. It is an effective option for patients with fertility-related disorders.
Promising Fertility Research Findings
The year is also expected to bring exciting fertility news related to breakthrough research, conducted by dedicated scientists around the world. Some of the results and findings published in medical journals may still be years away from practical application to infertility treatments, but they give us all the hope for the future.
The advances in IVF over the past decade have made assisted pregnancy plausible for patients and clinicians, and has also become more feasible across the globe. With the onset of the year 2020, embryologists and clinicians seem positive that ART will see affirmative shifts in both research and practice.