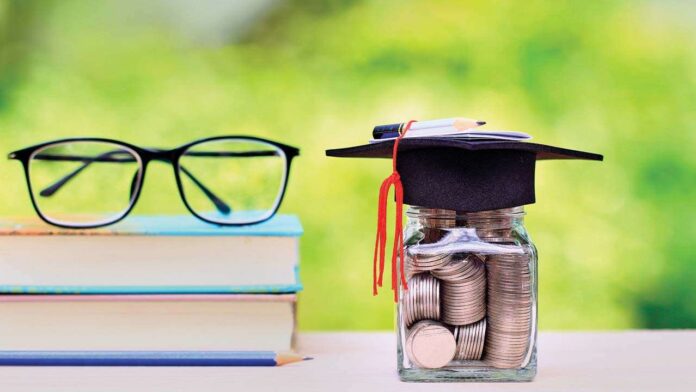 Today, Education Loan to Study in India is very important for a student to pursue their further studies. This improves the job opportunities that they get from good companies. But big organizations do not just look at the academic qualifications of the student but also the university they have pursued their education from. This is because they place more trust in graduates from well-known universities to perform job fluently. This is why students look to secure admission in reputed universities.
But in order to do this, you do not just have to worry about the academic grades but also the finances. Good universities will definitely be charging high tuition fees, and to be able to afford all the academic expenses, the best solution is to go for an education loan.
If you are new to this and are wondering whether an education loan to study in India can really help your case, let us take a look at 5 of the key benefits of such loans:
Your entire expenses are taken care of
When you do not have the support of an education loan, you have to worry about all the expenses. With such a financial burden on your head, it would quite understandably affect your studies since you would be worried about the expenses. But with an education loan in India, you would not have to worry about these expenses since the loan would cover them. Moreover, if you choose to go with a Non-Banking Financial Company (NBFC), you can even get entire coverage. NBFCs generally agree to cover not only the academic expenses such as the cost of books, library fees, tuition fees, etc. but also the non-academic expenses like food, travel, rent, and so on.
You can find a lender who does not require collateral
Generally, banks require collateral once the loan amount that you are applying for crosses Rs.7.5 lakhs. But do not worry, banks are not the only lenders that you can go to when you need to apply for an education loan to study in India. You can also go for Non-Banking Financial Companies as they do not require any collateral from their borrowers.
You can choose from multiple repayment tenures
One concern that many borrowers have is with repaying their loans. They have heard of many cases where students have previously had a hard time paying their monthly installments. But this would not be a problem if you focus on choosing the right repayment plan. Lenders provide numerous payment options, so you just have to choose one that you are comfortable with and this would help in avoiding any problems in the future.
You can give an early boost to your credit score
We all know how important a credit score is in order to get a loan. An education loan to study in India would most probably be the first loan that you apply for. This is an excellent opportunity for you to repay it on time and give a good start to your credit score.
We hope that the Headline insider article has helped you, all the best!