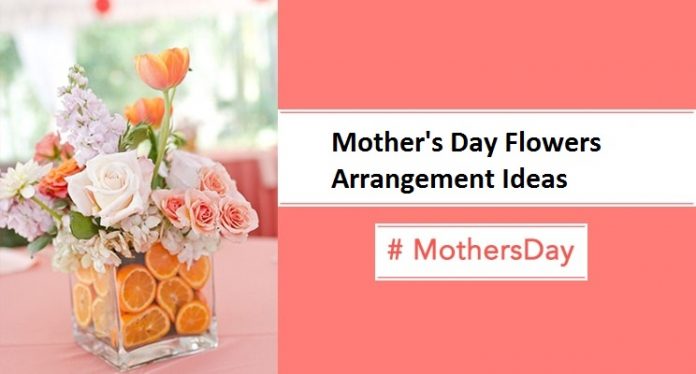 Whether you have a caring mother or a loving grandma or both, Mother's Day is the perfect occasion to spoil them with flowers. The most important lady in your life and your first friend, your mother deserves a special gesture on this dedicated to her. To help you celebrate this wonderful day, OyeGifts brings you a fantastic collection of Mother's Day flower arrangements which look stunning and convey your feelings.
So, you are all set to celebrate Mother's Day?
Let's have a look at the gorgeous floral arrangements to pamper your mom on the day:
Mother's Rainbow of Feelings
This is a wonderful basket arrangement of 12 Gerberas and 12 Glads. In fact, this arrangement clearly reflects that a wonderful flower gift for mom shouldn't be too expensive. The colourful arrangement makes this basket a gift that your mom will love to receive. What makes this special is half-kg chocolate cake that will tickle the taste buds of your mom.
Healthy Wishes for Mother
Nothing can express your true feelings like yellow roses and this nice arrangement of 12 yellow roses will surely win your mom's heart. The flower arrangement with a special pack of 2kg season fruits will impress her to the core. She will be happier than ever receiving such a thoughtful gift from you that is a combo of love and health.
Sweet Romance
Your mother is your first love, a woman who cares for you without any expectation or demand. For the sweetest mother, this is a sweet gift if your mom loves roses than anything. Nicely wrapped in a beautiful packing with yellow ribbons, the arrangement looks simply stunning and makes the best Mother's Day flowers. One of the main features of this gift hamper is a box of Ferrero Rocher chocolates to sweeten her day and a cute teddy reminding her of your childhood.
Love You Sweetheart
A bunch of 10 red roses looks stunning, and this basket arrangement with colourful fillers is an amazing change from the traditional bouquets. When looking for Mother's Day flowers, you will simply fall in love with this nice arrangement. Reflecting your love for your mom, this hamper also includes a cute teddy bear and 5 Dairy Milk chocolates. Enjoy the chocolates with your mom while she enjoys her gift from her loving child.
Pink Beauty Bouquet
Nothing speaks emotions better than flowers. Get this bouquet to show your mom how much you love and admire her. The soothing pink coloured roses in an eye-catching paper arrangement tied with a pink ribbon will melt her heart this Mother's Day. Roses are wonderful for modern as well as traditional moms, and also your grandma. Not only she will admire the pink beauty, but also your efforts to show this loving gesture. If you are not near, send flowers online to show how much you miss her.
Flowers Carnival
Filled with dazzling blooms in jaw-dropping hues, this floral arrangement in a glass vase is great enough to delight the senses. This amazing Flowers Carnival has heart-melting 3 blue orchids, soothing white roses and blissful pink Asiatic lilies, all placed in a nice glass vase. The stems are long enough to secure hold of this bouquet in the vase. Gift this arrangement to your mom on the very special Mother's Day and she will cherish the memory for lifetime.
Blue Hue
Your mom with a distinctive taste would fall in love with this floral arrangement. 4 blue orchids interestingly wrapped in blue paper is a floral setting to steal your mom's heart. She would not be able to gushing about it among her friends. This cure gesture will surprise her on the special occasion of Mother's Day and she will also feel proud of being your mom. You will feel on cloud nine seeing her happy and your special effort to honour her on this day would come out to be better than you had thought. The surprising elements with the floral arrangement are half kg pineapple cake, 5 Cadbury Dairy Milk chocolates and 1 teddy bear.
Glamorous Red and Pink Roses Bouquet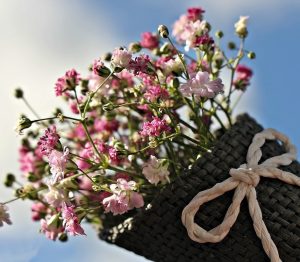 The shades of red and pink look ethereal together. The subtle hues will surely make your first love, your mother, feel emotional than ever. This bouquet would be a stunning surprise for her on Mother's Day and she will definitely feel loved and honoured. If you are not physically present to gift her Mother's Day flowers on the occasion, simply opt for online delivery and make her feel a lot special. After all, your mother deserves this special love from her child. This floral arrangement will take a special place in your mum's heart.
Ocean Of Love
The lady who is an epitome of selfless love and plenty of emotions will surely admire this gift of Ocean of Love. The elegant basket arrangement of 22 elegant red roses will not just fill heart with lots of love but also make her emotional on Mother's Day. As sweet as her, the floral basket will actually make her fall in love with motherhood and take her down to the memory lane when she used to buy small toys for you. On the special event like Mother's Day she will feel loved, cared and admired. Your little gesture and these lovely flowers will make the day a lot special for your mom.
Roseate
Your mom's tender heart will fall for this exquisite arrangement of red and white roses in an eye-catching pink and white paper packaging. Pretty as your mom and soft like her heart, the flowers will hold a special place in her life as this a gift from her dearest child. You can expect the flowers to delight her senses on the day and add colours to her room.
Eureka for Mother
A bunch of 6 purple orchids, it is the simplest yet the most appealing of all Mother's Day flower arrangements. Since purple orchids are believed to denote the 'true queen' and symbolises admiration, respect, and royalty, this floral arrangement is staple for your mom. Upgrade this gift with a box of Ferrero Rocher, a half-kg chocolate cake and a cute teddy.