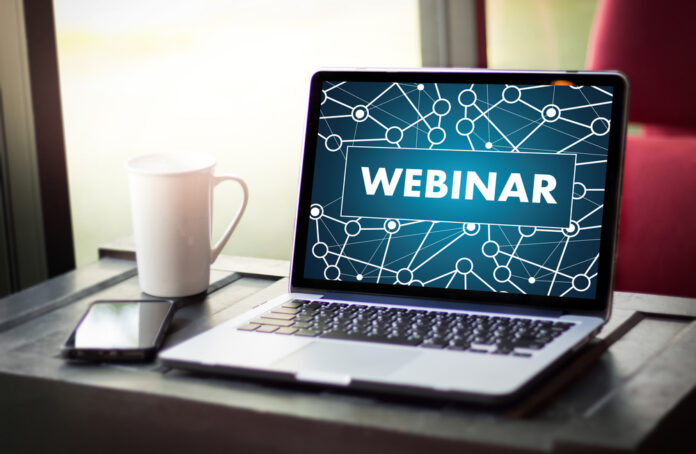 In this world of technology, today everything is being done online, now whether it is to study or seminar. Previously, people used to gather to do any seminar and used to book seminar halls and after that go to the seminar. It was possible. Today here we will talk about online webinars and learn how seminars and webinars are different from each other and why it has become so important nowadays.
What is Online Webinar Software?
To understand this when we talk about webinars, you can remember the word seminar because it is a kind of interconnected webinar, it is called because this seminar is done online. You can conduct online seminars using any webinar software.
Features Of The Online Webinar Software:
Talking about the features, the webinar software has many features like-
As a special feature, you can use the webinar to give a slideshow presentation in which one person will make a presentation and all the people who are present in that seminar online will be able to see all the presentations.
Talking about the online webinar, during the meeting you will also be able to record it, which will be useful for you to watch later.
We often see that the people who are giving a presentation are giving a presentation by marking them on the board during the presentation in a live seminar, but this can be done in online webinars as well.
Text chat facility is also available during Webinar so that you can ask any of your questions during the live meeting; the most important thing in this is that this chat can be both public and private.
During the meeting itself, if the presenter wants to share something, he can do it so that you can easily see anything that is shared on the screen. Here screen sharing/desktop sharing/application sharing can be used. Huh
By-Polls and Surveys, the presenter can ask any multiple-choice questions to his audience.
Real-time communication can be done in webinar software by Headphones and Speakers.
In this, you can have a meeting with as many people as you can, even though this is not possible in real seminars.
Best 5 Online Webinar Software:
Adobe Connect Webinar
Go To Webinar
ON24 Webinar
ZOHO Meeting Webinar
ZOOM Video Webinar
Adobe Connect Webinar Software:
Adobe Connect Webinar Software with which you can perform web conferencing and give presentations. All the meetings are done through 'Pods' in which each 'Pod' plays a role like "Chat", "Notes" and "Whiteboard". Etc. Because of all these features, people prefer to do webinars.
The special thing about Adobe Connect is that through "Pod" you can transfer files so that you get the files before the meeting.
If we talk about why you should use Adobe Connect, then it is webinar software that is very easy to use and you can do "high-quality meetings" through its "Video Call".
Go To Webinar Software:
Go to Webinar Software is a great software for online webinars that has many features like videos, polls, sharing so that you can give a good presentation to your audience through your online webinar. One of the special features in Go to Webinar is that it automates There are "invitations" through which all the details of your meetings will be available to the attendees in advance.
If we talk about why Go to Webinar software should be used, then it is a Phenomenal software that provides video conferencing of high-quality standards. Any organization can buy this software very easily.
ON 24 Webinar Software:
Through ON 24 Webinar software, the interaction between the presenter and the hearer of the meeting is very easy. Interaction between some important features like storyboards, role-based access, or personalized screen views, etc.
While doing online webinars in ON24, polling, surveys, adding media, and group chat can be done very easily.
One important reason for using ON24 is that people say that out of all the webinars they have used to date, they liked ON24 only because they say that all webinar software are used only for video-conferencing. But this software is much more flexible.
Zoho Meeting Webinar Software:
Zoho Meeting webinar software for some of its special features like Screen Sharing, hand raising, polls, etc. You can run it.
Through this software, hosts can easily promote their online webinars. The host can add multiple organizers if you want. One reason for using it can be that you can add it to different devices.
Zoom Video Webinar Software:
Zoom video webinar software is very famous among us. Zoom has many features like event assistance, host control, access reporting, and analytics after webinars, etc. In the Zoom online webinar, you can monetize meetings through PayPal integration. If you want, you can use it on both desktop and mobile applications.
Zoom Video Webinar is very easy to use, so you must have seen that people use the Zoom webinar software more. You can also use this software for free and you can use the "upgraded version" if needed.
Through this article, we have come to know very well what is webinar and why we should use webinar software as well as you can choose which software to use for your online webinars by reading this article.