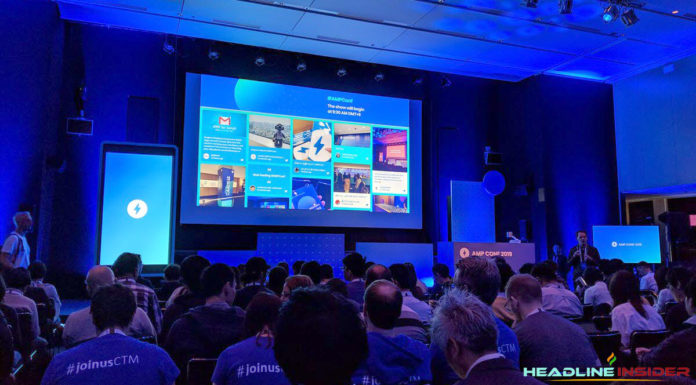 Social media has time and again proved its worth in engaging the audience. It has completely revolutionized the digital world with its effective presence almost everywhere.
With the gradual increase in the status of social media for achieving marketing objectives, social media tools have been constantly budding. One such really fabulous tool is a Social Media Wall.
You may easily spot a social wall at corporate events, trade shows, launch events, weddings, convocation ceremonies, and so much more. When you see a sparkly digital screen displaying social media posts, that's your social media wall.
What Exactly Is A Social Media Wall?
Simply put, a social media wall is basically a digital screen displaying real-time aggregated social media feeds. The whole execution depends on two major processes- aggregation and display.
These posts are aggregated from multiple social media platforms like Facebook, Instagram, Youtube, Linkedin, and others. They are discovered and aggregated together at one place- the Wall Editor.
Once these user-generated social media posts are aggregated, they can be customized, curated, and analyzed in the wall editor of the social wall software. After that, you can either display it either in live events on a digital screen or embed them into your website.
The amazing customization features allow you to decide the look and feel of the social feeds being displayed on the social wall. You can also monitor the quality of the social content being displayed using the moderation panel which allows you to filter out the irrelevant content from displaying. You also get the superpowers to track the performance of your social wall and its feeds by measuring their engagement level with the audience.
A social wall is like a two-edged sword which not only engages your audience at any event or visitors on a website but it also creates a buzz on social media about your event or brand thus spreading your word of mouth marketing.
The Best Social Walls to Display Live Social Feeds
So, now that you know what social walls are, how do you choose the best one for our next event or your website?
Confused? No worries. Here, we give you a list of best social walls that are out there in the market to display live social feeds.
1. Taggbox
Taggbox is a social media aggregator and display tool that lets you create beautiful social walls that can be easily displayed either in any event or on your website. It can be used for events, hashtag campaigns, graduation ceremonies,
It aggregates and displays real-time feeds fetched from multiple social media platforms and displays them in a customizable way to engage your users. Its pricing plans are really flexible and cost-effective.
It offers incredibly beautiful customization options, powerful moderation, and robust Analytics feature to let you utilize the benefits of your social wall to the fullest. It is easy-to-install and user-friendly. It displays updated and live social media feeds to present your users with fresh and dynamic information.
It also comes with the amazing shoppable feature TaggShop for e-commerce websites. It allows you to display shoppable user-generated posts from social media platforms on your e-commerce websites and hence improve your customers buying journey.
2. Walls.io
Walls.io is a social media aggregator and display tool. It integrates with major social media platforms hence your content is diversified. It is easy-to-use and user-friendly.
It can be employed in events on digital screens or could be embedded on your website to display real-time feeds and keep your visitors updated with the latest social media updates regarding your services/products or events.
You could display user-generated social media content and showcase social proof as a fact of your credibility. You could customize, moderate, and analyze the social media feeds too.
3. Tintup
Tintup is a social media tool that helps you strengthen your content marketing strategy. It displays user-generated content in a really customizable manner, thus making your marketing campaign more profound.
It is an amazing UGC Platform that helps you leverage user-generated content from social media platforms. It lets you aggregate your content from different social media platforms, curate and customize it, and finally, display the real-time aggregated live feeds either as a social wall in any event or digital signage or embed it on your website.
4. Curator
Curator.io is a brandable content aggregator. It finds application in events and websites. It discovers content from multiple social media platforms, aggregates them together on one platform, allows you to customize them, moderate them, and finally display them on the screen of your choice, i.e., either on a digital screen or on a website.
It is responsive, user-friendly, and really easy to use. It gives you full CSS or API access. It is hashtag-friendly and fetches variable and dynamic content via hashtags. It has simple installation features too, making it easy for you to set up your social wall.
5. Juicer.io
Juicer.io is a social media aggregator and embedding tool that allows you to discover and aggregate relevant user-generated content from multiple social media platforms and enchant your users with it.
It finds applicability in embedding social media feeds on your website. You can discover images, videos, social media posts, and others via hashtags and easily embed them on your website and flaunt your social proof.
6. Over To You
So, these were some really popular social walls that you may use to display live social feeds in your event or on your websites. It will help you engage your users with your brand and events and thus make your marketing campaign a huge success.
If you know of some other really good social walls to display live social feeds, please feel free to share with us in the comment section below.