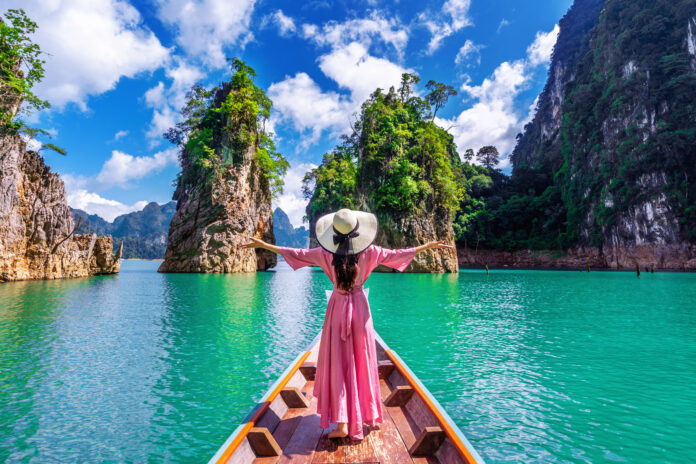 If you're an Indian citizen planning a visit to Thailand, you're in for an incredible experience. But before you embark on your journey, it's essential to understand the Thailand visa process, including the Thailand Visa for Indians and the Thailand Visa Requirements for Indian Citizens. In this comprehensive guide, we'll cover everything you need to know, including the Thailand Travel Visa and the Thailand Entry Visa.
Step 1: Thailand Visa Requirements for Indian Citizens
Before you pack your bags, it's crucial to be well-prepared. Start by familiarizing yourself with the Thailand Visa Requirements for Indian Citizens. These requirements typically include:
A valid passport with at least six months of validity remaining.
A recent passport-sized photograph.
A filled-out visa application form.
Proof of sufficient funds for your stay.
A confirmed return ticket.
Having these documents in order is the first step to ensuring a smooth entry into Thailand.
Step 2: Booking Your Flight
Once you've sorted out your visa requirements, it's time to book your flight. Choose a reputable airline like Thai Airways for a pleasant and convenient journey. The Delhi to Bangkok flight, for instance, is a popular route for Indian travelers. During the flight, you can enjoy in-flight entertainment, making the journey more enjoyable.
Also Read: Simplify Euro To INR And USD To Rupees With Online Foreign Exchange
Step 3: Arrival in Bangkok
After your flight lands at Suvarnabhumi International Airport in Bangkok, it's time to go through the Thailand Visa on Arrival process. At the airport, you'll find two queues for obtaining your visa: the regular queue and the fast track. The regular queue costs 1000 Baht, while the fast track is slightly more expensive at 1200 Baht. It's important to note that the visa counter only accepts Baht currency. To make things easier, consider carrying US dollars or British pounds, which are widely exchangeable at most airports. Choosing the express queue can save you time and hassle.
Step 4: Visa on Arrival Formalities
When it's your turn, present the necessary documents, including the completed form, your passport-sized photograph, and the required fees. The process is usually swift and efficient. Once you've completed the formalities, proudly display your new visa at the exit counter, and you're ready to collect your luggage and explore Thailand.
Also Read: 10 Things To Remember When You Buy Forex Online
Step 5: Exploring Multiple Destinations
Your adventure doesn't have to be confined to Thailand alone. If you plan to visit other countries, such as Cambodia, you may need a visa for those destinations as well. However, if you're traveling with an organization like the Tourism Authority of Thailand, they might assist in arranging visas for your additional stops.
Step 6: Returning to Bangkok
As your journey continues, you may find yourself back in Bangkok, where your return flight to India is scheduled. In such cases, you might need to obtain another Thailand Entry Visa if your initial visa was single entry. The good news is that the process for getting a visa on arrival remains consistent and straightforward, even the second time around.
Also Read: 10 Tips You Can Use To Save Money When You Send Money Abroad
Step 7: Always Be Prepared
While the Thailand Visa on Arrival for Indian Citizens is generally smooth, it's crucial to carry all necessary documents just in case. You never know when you might be asked for additional paperwork. Being well-prepared ensures a seamless experience and avoids unexpected delays.
Conclusion
Exploring the wonders of Thailand begins with a straightforward and efficient entry process. With the Thailand Visa for Indians and the Thailand Visa Requirements for Indian Citizens, your journey is made more accessible. Your visa on arrival experience at Suvarnabhumi International Airport is typically hassle-free, and being well-prepared with all the required documents is the key to a smooth entry process.
Also Read: Foreign Exchange Rates – 5 Money Saving Tips for Your Next Overseas Vacation
Further Information
For comprehensive insights into Thailand Visa, Thailand Visa for Indians, Thailand Visa Requirements for Indian Citizens, Thailand Travel Visa, and Thailand Entry Visa, you've come to the right place. We've covered all the essentials, so you can travel to Thailand with ease and excitement. Enjoy your journey!