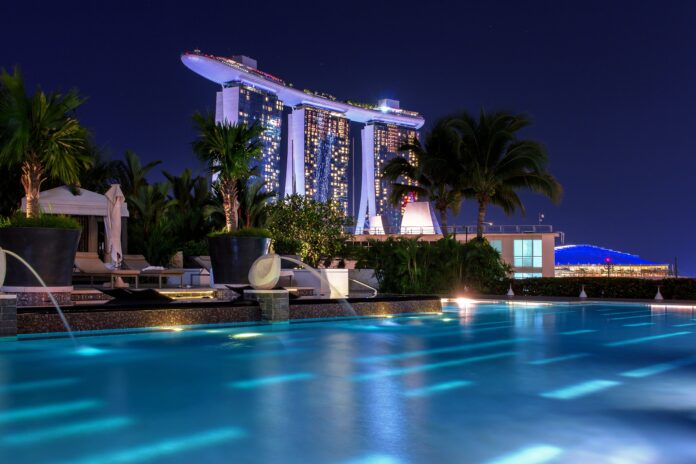 Singapore, with its vibrant culture, stunning skyline, and delectable cuisine, beckons Indian travelers. However, to explore this South-East Asian gem, it's essential to navigate the requirements for a Singapore visa. Here's your comprehensive guide, highlighting the significance of Singapore visa for Indians and the specific prerequisites you must meet.
Singapore Visa Requirements for Indian Citizens
Singapore Visa and Passport Validity: Your passport should remain valid for at least six months from your intended departure date. This is the first and foremost requirement to kick start your Singapore visa application.
Onward or Return Ticket:
All visitors to Singapore need to show proof of their intention to leave the country after their visit. An onward or return ticket is essential for a Singapore visa application.
Sufficient Funds:
To ensure a comfortable stay in Singapore, you must have sufficient funds to cover your expenses. This financial readiness is a key aspect of the Singapore visa application.
Ties to Your Home Country:
You need to demonstrate that you have strong ties to your home country, which can include employment, a residence, financial assets, or family connections. This illustrates your intent to return home after your Singapore visit.
Multiple Paths to Obtain a Singapore Visa for Indian Citizens
Indian citizens have two primary avenues to secure a Singapore visa:
Singapore Visa Online Application:
You can apply for a Singapore visa online, offering a convenient and accessible route to acquire your travel authorization.
Also Read: Foreign Exchange Rates – 5 Money Saving Tips for Your Next Overseas Vacation
Visit the Nearest Diplomatic Mission:
Alternatively, you can visit the nearest Singaporean High Commission, Embassy, or Consulate to apply for your Singapore visa in person.
Notably, Indian nationals holding official and diplomatic passports are exempt from the entry visa requirement.
Enjoying the Singapore Visa-Free Transit Facility (VFTF)
Indian nationals also enjoy the privilege of the Visa Free Transit Facility (VFTF). This exceptional offering allows a one-time, 96-hour transit in Singapore without requiring a visa. This facility can be utilized on either the outbound or return leg of the same journey. It's important to note that if you hold two separate tickets, you can transit without a visa unless you're traveling on a budget carrier.
Also Read: Unlocking the Best Currency Exchange Rates
Embracing Electronic Singapore Visa (SG e-Visa) Application
As of 1st April 2009, the Singapore High Commission has shifted its visa application process. No longer accepting individual walk-in applications, they've introduced an electronic visa (e-Visa) application system, streamlining the online processing of visas. You can submit your application through authorized visa agents, and once approved, the e-Visa can be printed online by these agents. Additionally, a local sponsor in Singapore with a SingPass account can also submit your application online.
Filling the Singapore Travel Visa Application Form Completely
To apply for a Singapore visa, you must complete the visa application form 14A in its entirety. Ensure all columns and blank spaces are properly filled. These application forms are available free of charge at authorized visa agents or any Singapore Overseas Missions.
Also Read: Unlocking Hassle-Free and Cost-Effective International Money Transfers
Understanding Singapore Travel Visa Processing Fees and Service Charges
A Singapore visa application incurs a processing fee of S$30, payable upon submission. This fee is non-refundable, irrespective of your application's outcome. Additionally, authorized visa agents impose a fixed service charge of Rs. 300 for each visa application. The processing time for an application is approximately one working day, excluding the day of submission, weekends, and public holidays.
Singapore Travel Visa Approval and Meeting Entry Requirements
While obtaining a Singapore visa is significant, it doesn't guarantee your entry into Singapore. You must also meet other entry requirements, including holding a valid passport, having sufficient funds for your stay in Singapore, and presenting a confirmed onward or return air ticket. Each application is evaluated independently, and entry into Singapore is subject to immigration approval.
Also Read: 9 Tips for Successful Foreign Exchange and Currency Exchange
Ensuring that you meet these visa requirements will make your visit to Singapore memorable and enjoyable. The country's rich culture, stunning attractions, and mouth-watering cuisine await your exploration.