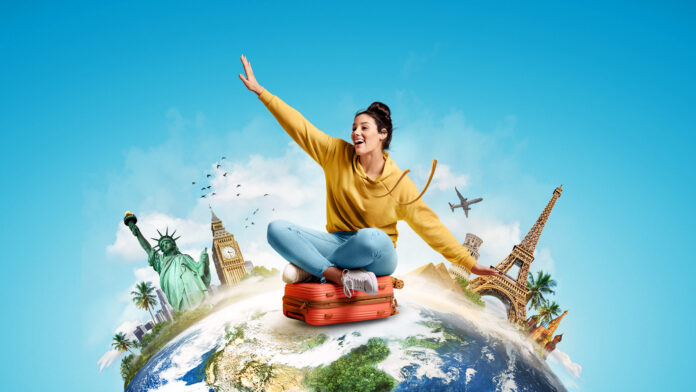 Are you dreaming of exploring the captivating city of Dubai? Well, I've been on a mission to make that dream come true, and I'm here to help you navigate the process of securing a Dubai visa as an Indian traveler. We'll also delve into the essential aspects of Dubai visa cost for Indian visitors and the overall price you might incur. So, let's embark on this journey together and discover the best ways to make your Dubai travel aspirations a reality.
Understanding Dubai Visa Requirements
Before we dive into the nitty-gritty of the visa application process, it's crucial to acquaint ourselves with the Dubai visa requirements, particularly for Indian citizens. Let's break down the key elements:
Dubai Travel Visa Passport Validity
To initiate your Dubai visa application, your passport must boast a minimum validity of six months from your intended date of entry into Dubai. This is a non-negotiable condition, and you should ensure your passport meets this prerequisite.
Also Read: Foreign Exchange Rates – 5 Money Saving Tips for Your Next Overseas Vacation
Adequate Empty Passport Pages
Your passport should also have at least one empty page for the visa stamp. This is vital for the immigration process upon your arrival in Dubai. Be sure to check your passport and make provisions if it doesn't meet this criterion.
Traveling with Minors
If you plan to travel with minors, you'll need to provide their birth certificates or suitable age proof as part of your visa application. These documents are essential, particularly if you're journeying with young family members.
Also Read: Unlocking the Best Currency Exchange Rates
Dubai Visa Application Days
The UAE Embassy, where you'll be submitting your Dubai visa application, operates from Sunday to Thursday. Keep in mind that Fridays and Saturdays are designated as weekends and are non-working days. To ensure a smooth application process, plan accordingly within these operational days.
The Dubai Visa Application Process
Obtaining a Dubai tourist visa is a straightforward and convenient process. The best part is that you don't need to physically visit an embassy or an office; you can complete your application online, making it more accessible and hassle-free.
Also Read: Unlocking Hassle-Free and Cost-Effective International Money Transfers
Dubai Visa Processing Time
Under standard circumstances, a Dubai tourist visa takes approximately four to five working days to process. However, if you're in a hurry or have sudden travel plans, you can expedite the process and secure your visa in just 48 hours. This flexibility caters to both planned vacations and spontaneous getaways.
Dubai Traveling on a Budget
While airlines like Fly Dubai offer economical flight tickets to Dubai, it's essential to remember that these budget fares often come with certain restrictions. For instance, the budget fare may include only 7kg of baggage, and any additional luggage would incur extra charges. When booking your flight, be aware of these conditions to manage your travel expenses effectively.
Also Read: 10 Tips You Can Use To Save Money When You Send Money Abroad
Maximizing Your Dubai Visa Approval Chances
Dubai, like many other Middle Eastern destinations, holds specific concerns regarding the intentions of travelers. To increase your odds of Dubai visa approval, consider these helpful tips:
Single women under 30 and young adult males under 22 are often advised to apply for a Dubai visa with a family member, such as their father or husband. This approach can reduce the chances of rejection, addressing concerns about travelers staying permanently or marrying local residents.
If you plan an extended stay or a visit exceeding the standard tourist duration, be prepared to provide additional documentation. This could include an invitation from a friend or relative residing in Dubai and proof of local residence. These documents can streamline your application process and ensure a smoother experience.
Also Read: 10 Things To Remember When You Buy Forex Online
An Unconventional Approach
For the more adventurous traveler, there's an unconventional approach to visiting Dubai. You can book an international flight with a layover in Dubai and hope for a missed connecting flight. In some instances, travelers have received a night's stay and a temporary visa due to missed flights. While this approach involves an element of chance, it might lead to unexpected adventures.
Wrapping Up
As I continue my search for enticing ticket fares to Dubai, I'm confident that I can efficiently navigate the Dubai visa process without exceeding my budget. Dubai, with its stunning landscapes and vibrant culture, awaits exploration. The path to securing a Dubai tourist visa for Indian travelers is clear, and with the right knowledge and documentation, it's well within reach. Whether you're planning a leisurely trip to Dubai or an adventurous escape, understanding the Dubai visa requirements and the application process is the key to making unforgettable memories in this magnificent city!