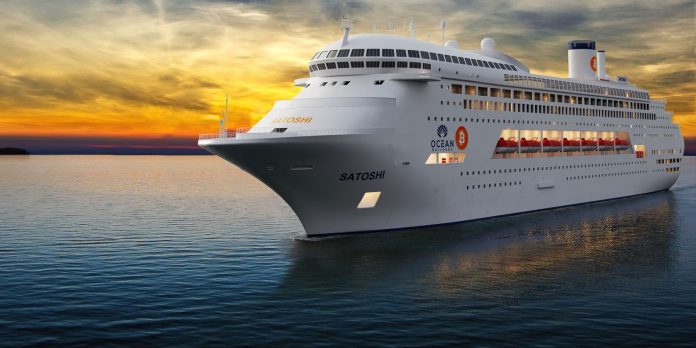 Planning something for the weekend or a special occasion? Consider boarding a cruise liner, where you get the perfect combination of tranquillity and thrill. Enjoy the serenity on the deck or feel the rush on the adventure cruise liner, the choice is yours.
A cruise liner is becoming a popular weekend getaway option because of its wide-ranging cruise entertainment options. It is easy to be overwhelmed when you have so many options to choose from, so here is a list of 10 of the most fun and memorable things to do on a cruise liner.
Laze away the afternoon by the on-board pool
Pleasant breeze, warm sunshine, chirping of birds, and a drink in hand can be powerful medicine for a stressful week at work, ahead or behind! A few soothing, quiet, and rejuvenating moments by the side of an on-deck pool are just what you need to blow the stress away.
Experience the thrill of adventure
An adventurous trip is psychologically the most memorable one as all of our senses have come to play in the act. Your cruise package includes a wide range of onboard and off-board activities like snorkeling, scuba diving, city tours, local food tasting, rock climbing and so much more!
Enjoy a delicious variety of cuisines
Good cruise liners have a variety of restaurants that can serve global cuisines. You can even get Jain food too! All so good, you would be left licking your fingers! Get treated like royalty as you enjoy wine tasting events by the deck whilst the sun sets in the background to make it one of the most elegant and fulfilling evenings for you.
Test your luck at the cruise's casino
What's better than winning back the holiday expenditure while being on a holiday aboard one of the cruise ships with casinos? Enjoy the casino experience on a holiday, take your pick of the game from options like Blackjack, Poker, Roulette, and slot machines. Do remember, lucky people tend to get luckier!
Visit multiple destinations
Vacations bless us by their presence sadly only once or twice a year, but should that stop you from bringing your inner explorer to life? Absolutely not! Check out the cruise routes before buying the tickets and choose a cruise that fits all the destination checkpoints you have marked for your holiday!
Experience new and sensational entertainment
Reputable cruise liners offer breath-taking entertainment options such as the Broadway and Burlesque shows, stand-up comedy, DJ nights, musicals and a lot more. This makes for extravagant cruise entertainment in the middle of the ocean!
Relax the stress away with a Spa
Rejuvenate and revive your system from the stress and tension of daily life. Enjoy a refreshing spa therapy session or go for a sauna bath on the ship.
Pamper yourself in the saloon
Cruise liners often come with a saloon service, so, you do not need to go beforehand and get ready for the trip. These services can be pre-booked and even if you haven't you can book them on board!
Children never get bored!
As adults, we are often awe-struck with a child's ability to get bored so quickly. Well-reputed cruise liners offer kids a play area as well, where your children can enjoy various activities, like rock climbing, or perform fun-filled activities according to their age group. Kids pool is a good place to be in the morning, the playfulness of the youngsters in the pool is a delight to watch and embrace.
Get mesmerized by the scenery
Cruise liners have a lot of activities to take part in but don't forget the most valuable experience that a cruise offers… the picturesque scenery! The view from the deck of a cruise liner in the middle of an ocean is an enlightening experience and surely something you do not want to miss!
Now take your pick of the best cruise entertainment to enjoy on a holiday at sea with your near and dear ones. Happy travels!