There is so much that has changed in the world since we were kids- the technology has changed a lot, fashion sense, banking sector, politics, economy etc. So did the level of dependence that students have on their parents to fund their higher education. You must have seen that nowadays parents don't queue up outside banks during admission season to take out enough cash to pay college fees, cutting the corners from household expenses. Because now it's time to fund their dreams through "educational loan"
Documentation Required
The general documents required for an educational loan are Know Your Customer i.e. KYC, educational qualification certificates (of students), proof of income (of parents) and documents of collateral security. If one has sufficient collateral security such as a house, flat, non-agricultural land or fixed deposit to support the loan, this helps you out in negotiating better terms, the rate of interest with your lender.
Seems Affordable!
Educating the kids is every parent's dream. It becomes a prime reason of stress for them as they have to manage a huge fund to fulfill the desires of their children. It saves them with an easy online application process, quick disbursal and a quite good moratorium period which ensure that the repayment does not start immediately.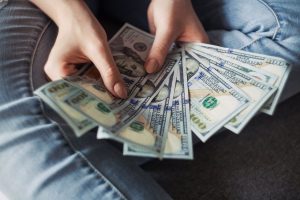 Parents can pay equal attention to the other one
It is indeed difficult to manage many children in a large household family and requires a lot of efforts. Parents often feel the burden to manage the education of each child without cutting a bit from another's and adding it to the other one. This is precisely where an educational loan helps to sort out their problem. It allows them to manage their household finances pretty well without having any extreme ups and downs. It makes students and parents free from all kind of worries that comes with higher education as it gives them the flexibility of repayment. Today, in the market there are various lenders who provide customized loans which can be submitted online and without taking a step out of the home. Parents or either student can submit an online application and the rest of the things will be managed by your lender.
Today, Lenders provide an educational loan at a very low rate of interest which signifies that pursuing dream course will no longer be a hurdle and this will not burn a hole in the customer's pocket as the customized loan repayment options are very much "student-friendly"
Student's corner
If we consider the students' point of view, they get independence to choose a course of their choice. Students opt for the course in which they can do their best and can pay in their own way through easy EMIs.
We think that it is good that the student gets familiarize with their responsibilities. The prospect of an upcoming repayment right after their college makes students work harder and be more responsible about their expenses.
Hope this information has served its purpose and if you want to know more about an educational loan you can compare and check with various lenders online.