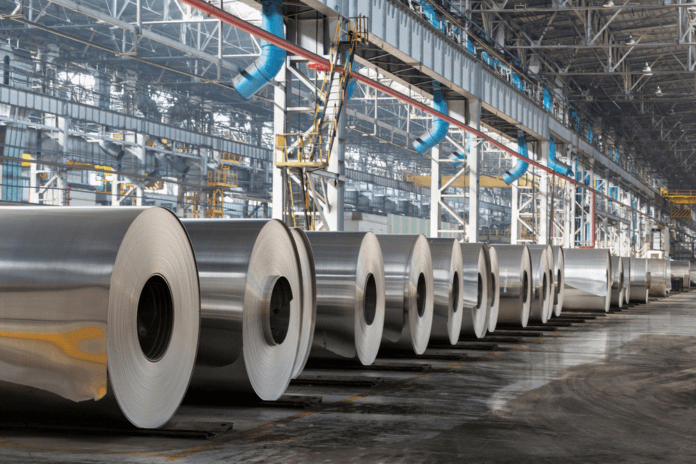 Safeguarding the interest of both the agricultural and industrial sectors and avoiding the flood of imports, India exits RCEP. Steel Industry leaders like Sanjiv Mehta of Shah Brothers Ispat Pvt Ltd, Abhyuday Jindal of Jindal Steel, among others, laud the country's recent withdrawal.
Inadequate protection against import surge and insufficient differential with China has led the Indian policy makers to complement the growth of domestic industries. Treading on similar lines, India recently chose to opt out of the Regional Comprehensive Economic Partnership (RCEP) agreement.
To build "Brand India", there have been multiple government initiatives such as Make in India, Digital India, Incredible India, among others— enhancing the growth and manufacturing capabilities of Indian companies.
India currently runs a large trade deficit with RCEP countries and is now looking for a specific protection for its industries and farmers, to counter import surge. It is for such reasons that the Prime Minister Narendra Modi's decision to not join RCEP has been well-received by both the sectors, as they had strong reservations about the trade pact.
"Today, when we look around, we see that during the seven years of RCEP negotiations, many things, including global economic and trade scenarios, have changed," Prime Minister Narendra Modi said while explaining India's exit from RCEP.
As per the Indian Steel Association, other countries shouldn't be allowed to ship their products to India at nil duty as it directly puts the country under the threat of predatory pricing. A similar situation was prevalent in the year 2016-17 and that's why the Indian steel industry, in particular, is vulnerable to this.
Also commenting on the decision, Managing Director, at Jindal Stainless, Abhyuday Jindal said. "The resolution to opt out of the RCEP agreement is a rational step to maintain a level playing field for the Indian industry."
He added that signing up for RCEP would have meant further deepening of India's trade deficit with China and other nations, given how the metal sector is already under stress due to the ongoing global trade wars and protectionist measures.
While praising the potential and production capabilities of the Indian steel sector, Sanjiv Mehta, CEO of Shah Brothers Ispat Pvt Ltd, said that plunging demand, increasing capacities and international atmosphere of protection justifies restrictive measures to keep a check on steel imports. That said, India needs to increase consumption of steel in infrastructure projects for simulating progressive growth.
Sanjiv Mehta of Shah Brothers Ispat, who is also the Vice President of Steel Users Federation of India (SUFI), further added that amidst changing global economic and trade scenarios, Indian steel sector should also integrate with the global economy through mutually beneficial trade agreements, where there always remains balance of power without any one trying to increase its dependence on the other.
With the copper plant shutdown in Thoothukudi, the country's trade deficit has increased significantly, leading to dependence on the imports. Thus, this recent move of the government is likely to control India's trade balance with RCEP nations. However, if certain policies are modified, India may join them in signing the agreement by February 2020.