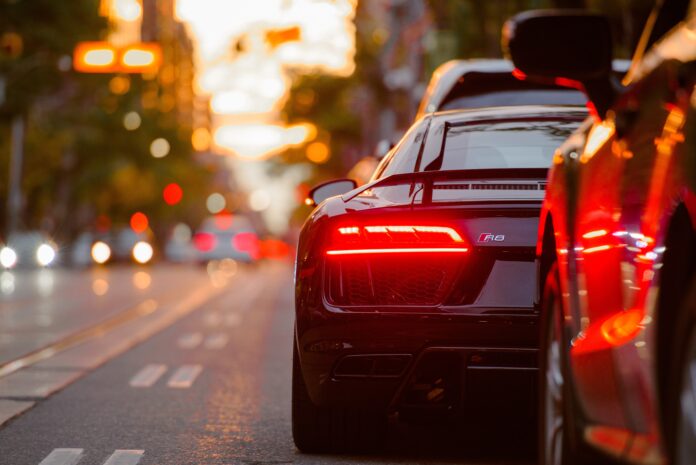 Purchasing car insurance is a prime responsibility of a car owner.  According to the guidelines of the IRDAI, if you own a car, it is compulsory for you to purchase a third-party car insurance claim. However, it is better to purchase a comprehensive insurance plan as it provides extensive coverage against both manmade and natural calamities. Insurance plans are essential as they provide protection against damages and loss occurred in case of mishaps. They save you from the huge financial and emotional stress you may experience otherwise. There are two ways you can purchase an insurance plan. You can either buy online car insurance or offline.
Purchasing an insurance plan online has many benefits when compared to purchasing insurance through an insurance agent. The online process consumes less time, needs minimal or zero paperwork, and gives you huge discounts on the premium rates. Most car owners prefer purchasing insurance offline because they feel online processes are difficult to comprehend and can expose them to fraudulent activity. This might not always be true. If you want to buy online car insurance you need to consider a few things that will make the process easy and relevant.
The following article will help you in understanding the important factors you should consider when purchasing car insurance online;
Assess Your Requirements:
This is the first and very important step in the process of purchasing insurance for your car. Depending on your daily usage of the car, type of your car, your affordability in terms of premium rates you should decide whether you want to purchase full-fledged insurance coverage or a basic coverage plan. It is always easy to find the right insurance plan when you know what exactly are your needs.
Perform Research and Compare:
Once you know your requirements, you should do ground research about the different insurance companies available in the market. Now compare the types of plans offered by these companies, their premium rates, coverage, additional benefits and discounts offered, and their claim settlement ratio. Look for companies that offer plans meeting your requirements at an affordable premium rate. Also, when you buy online car insurance try to look beyond the cheapest premium rates, while you look for the cheapest premium, you may end up buying a plan that will cost you more in the long run through exclusions. Although a few insurance plans offer the cheapest premium, the plans will have hidden sub-limits and deductibles which will cost you a lot of money over the period.
Check For Different Add-on Covers:
Additional covers increase the strength of the basic car insurance plans. Adding these to your insurance plan will provide complete coverage against different perils such as engine damage, or damages caused as a result of oil spilling, and benefits such as No Claim Bonus, etc. Add-ons cost approximately 10 to 20 % more than the regular premium rates, hence do not buy additional covers that are not necessary for you.
Read The Policy Wordings Thoroughly:
Before you buy online car insurance and make any payment, ensure that you have read and understood the policy wordings thoroughly. This is an important step as it helps you to know what is the coverage provided under the plan, what are the exclusions of the policy, and the claim settlement process.
In-network Garages:
The insurance providers offer cashless repair services in their in-network garages. In case of small wear and tear or repairs, you can visit these garages and avail cashless service. Check the list of in-network garages offered by the insurer before you buy car insurance online. This will help you in understanding whether the cashless service benefit is useful for you or not. If there are a fewer number of garages in the network or in your locality, then this benefit may not be completely useful for you.
Do Not Fill Incorrect Information in The Form:
The application form for insurance involves personal details such as name, phone numbers, address, car details, etc. Make sure you fill in all the information correctly. If the insurance provider finds out that the information on your application form is fake or incorrect, your application will be rejected straight away!
Follow these steps to buy online car insurance in a secure manner. You can also get car insurance renewal online in a similar manner. Always remember it is better to be insured then regret later. Do not rush, while buying the insurance plans. Take an informed decision only after comparing, understanding, and analyzing the policy wordings.