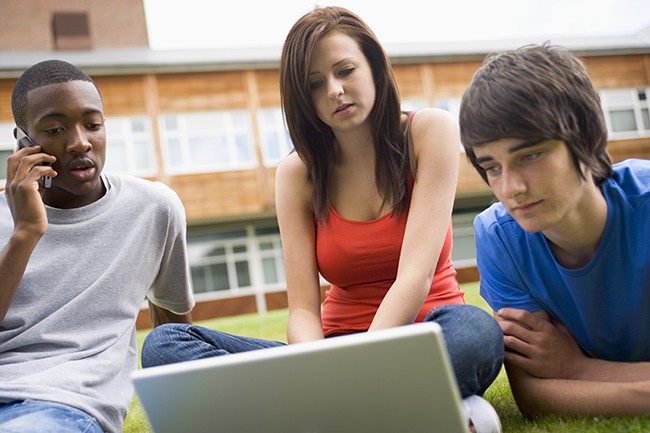 Student loans have been a blessing in disguise for those needy individuals who want to pursue their higher studies without worrying about the financial arrangements. Today, top public and private lenders give education loans for students with competitive loan interest rates, and flexible repayment options. You can avail a loan with interest rates as low as 11-15% and mere processing fee on it. Several top private lenders are ready to give customized loan solutions to aspirants so that it won't put a strain on their finances, and they achieve their dreams as well.
With study loans, you can cover your entire educational expenses including tuition fees, exam fees, lab and library fees, caution deposit, travel, books and equipment, projects, thesis work, and educational tours. Most private lenders give collateral-free loan up to Rs 50 lakhs with an instant sanction in one-day. They're keen on making the entire process from documentation and disbursement after approval so simple and hassle-free that you won't sense the slightest of worries for your loan application. It seems to be a roller coaster ride if you approach government banks or traditional financiers.
Here are a few things to know while applying for education loan for students:
Interest Rate type
Different lenders offer different rates, and it's usually composed of base rate + spread rate. While banks are governed by MCLR (Marginal cost of Lending Rate), the non-banking finance companies work on Commercial Lending (CLR) rates. Thus, if there is an increase in MCLR or CLR; the interest rate will bound to increase.
Interest rates are cheaper
When compared to other forms of loans, education loans for students provide cheapest rates along with tax provision under section 80E, of the Income Tax Act, 1961. You can further negotiate with the lenders if you have good academic records and credit history of the co-borrower.
Repayment flexibility
Since these loans are offered to students, they are one of the flexible products when it comes to repaying the interest rates. For repayments, you can start the repayment after six months to one year of the course completion, and it's termed as 'moratorium period'. Technically speaking, you have a time of around 8-10 years for comfortable loan repayment. Also, if you opt for a part-time job and start repaying the interest rate, it will significantly bring down the loan costs.
Study loans are easy to avail
In the prior days, an individual would be confused with jargon and terminologies, scary paperwork, and therefore, kept education loans for students at the bay. However, with an adequate piece of information and customer service available to chat 24X7, it's not difficult to clear any doubts and apply for a loan. It is essential that you carefully go through the terms and conditions, policies and ask a question if you have any concerns (especially students).
It's advisable the time you get while preparing for your entrance exam should be utilized to compare quotes. Education loans for students come with an easy online process, competitive interest rates, and customized repayment solution. It will definitely help you build your future without derailing your finances.