Are you on the hunt for the best education loan in India? Well, finding it is going to be a herculean task, especially with so many lenders providing so many different financial solutions. Further, the best loan for others might not be what you are looking for; because the perfect finance solution is very subjective. However, with the 5 tips mentioned in this article, you should be able to find the ideal if not the best education loan for your need!
1. Comprehensive yet flexible financing
The best education loan in India will ensure all your finance needs are taken care of whilst also providing additional financial back-up as and when you need it. That's why it's very important to look beyond 100% financing offers and focus on loan offerings that can be tailored to meet your varying needs. Some lenders offer financial support for traveling expenses, living costs, entrance exams fees, the cost of book or laptop purchase, etc.
2. The best education loan in India is inexpensive.
There are a number of charges associated with an education loan. That said, the best loan offering will be one that is lighter on your lockets. It will have relatively lower rates, no or low processing fees and a short list of charges.  Also look for loans that have no/low prepayment charges and lower interest rates during the moratorium period.
3. Look for good reviews.
You should look for loans that have recommendations and positive reviews. This means others have taken this loan and enjoyed the experience. Opting for such a loan could mean you will have a similar and smooth borrowing experience. To find unbiased reviews, you and visit any one of the student loan aggregator sites – they will have plenty of real reviews for all of the lenders available in the market today.
4. Look for loans that reward you.
Some of the best loans in India make sure you feel good as a borrower. They do this by providing you amazing benefits based on your academic achievements and financial backing. For example, one leading lender offers loans that come with preferential interest rates for students who have excelled and scored more than 300 in your Graduate Record Examinations (GRE). Other lenders might also provide higher loan amounts or lower rates if you of a decent financial background or are ready to provide collateral.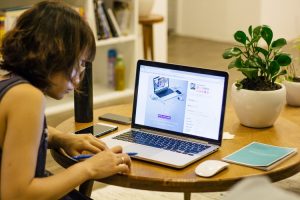 5. Find a lender that has quick and easy process.
The best education loan in India will save you time and energy by providing your quick services and easy application procedures. Some lenders promise easy 3-step application processes, minimal documentation and same day sanctions. Features like this make your life easier and ensure you have more time to focus on the other aspects of your admission & education.
These tips should help you find the best education loan in India. Hope the information has been helpful, good luck and all the best. Study hard!